CNIC IPP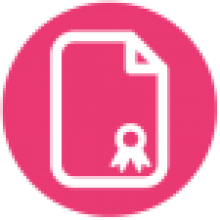 This Programme is funded by the European Union's Seventh Framework Programme (FP7-PEOPLE-2012-Marie Sklodowska-Curie Actions, MSCA-COFUND) under Grant Agreement Number 600396
Purpose
The CNIC International Postdoctoral Programme (CNIC IPP) is aimed at supporting trans-national mobility of postdoctoral researchers and to broaden and deepen their individual competence, particularly in terms of acquisition of complementary skills needed to become an independent group leader in the future. The programme offers fellowships for researchers who hold a PhD Degree at the time of the application deadline.
The CNIC supports equal opportunities regardless of gender, disability, race, sexual orientation, nationality or any other personal or social circumstances. Absolute confidentiality during the selection process is guaranteed.
Number and duration of fellowships
The present call offers EIGHT (8) postdoctoral fellowships.
Eligibility
To be eligible, applicants must, at the time of the deadline for submission of their individual fellowship application, fulfill the following requirements:
Hold a PhD that must have been awarded no more than six years prior to the deadline for applications. Exceptions (maximum of three extra years) will be made for:
Candidates with children. One additional year can be claimed per child (if the child is younger than a year only the number of months corresponding the age of the child will be granted).

Documented career brakes.
Have a minimum of one publication as first author in an international peer reviewed journal.

Meet the following transnational mobility condition: candidates must not have resided or carried out their main activity in Spain for more than twelve months in the three years immediately prior to the deadline for proposal submission.
Appointment conditions
Selected fellows will be offered
Contracts with salaries on the internal salary scales in force at the CNIC.

The benefits package available to all CNIC employees. Benefits include full social security cover; a flexible salary package (a personalized remuneration system permitting significant tax savings); life insurance for death or permanent disability; civil liability insurance; a work and family life balance plan; assistance for nursery care; language training programme (English and Spanish).
Technical conditions and infrastructure
The CNIC is a new centre housed in a splendid building fitted with the latest generation of technological equipment. Most of the building is given over to laboratories equipped with the services and facilities necessary to perform high-quality biomedical research in an open environment that fosters maximum collaboration and communication between research groups.
The CNIC Technical Units are core support facilities providing key scientific services to the CNIC's research groups. Technical Units include proteomics, genomics, cellomics, dynamic and quantitative microscopy, gene targeting, viral vectors, bioinformatics, transgenesis and cell culture suites. The CNIC counts also with a facility devoted to the latest multimode cardiovascular imaging techniques for precise anatomic and functional cardiovascular studies (Advanced Imaging Unit).
General and administrative support
Each researcher is assigned laboratory and office space according to his/her category. Apart from general administrative and logistics support, selected fellows will have direct support through specialized Research Assistants and Laboratory Managers.
Moreover, selected fellows, like all CNIC researchers, will be supported by the Centre's specialized scientific support services, which will facilitate their research and provide training. Scientific support services include a Projects Office, Technology Transfer Office, Scientific Training, Communication, Revision and Editing in English, Library and Scientific Documentation, and a Bio-security and Radiation Protection Department.
Scientific-technical and complementary training
Recruited fellows will also have the possibility to participate in the large number of seminars and workshops that take place on a regular basis at the Centre, such as the weekly international seminar series, ad hoc scientific seminars, the CNIC internal seminar series, institutional retreats and focused cardiovascular research workshops.
The CNIC makes major efforts to promote the development of researchers' complementary skills. To this end, a series of internal workshops and presentations are organised on a regular basis. These series of workshops focus on different areas related to research ethics and bioethics, writing of proposals/grant applications, research project management and technology transfer/patent applications.
How to apply
Applications for CNIC-IPP are accepted exclusively online through our online application system. This call will be open until the 23th of December 2015.
Incomplete applications will be rejected.
Selection process
Pre-selection
A Selection Committee will be appointed by the CNIC Research Committee for each call according to the profile of the candidates and their choice of CNIC Research Groups on their applications.
Preselected candidates will be given two weeks to write and submit a short project proposal (maximum 5 pages), in collaboration with a group leader belonging to any of the research groups of their choice. These candidates will also be invited for interview.
Selection
The Selection Committee will carry out the final step of the selection.
The top candidates (up to a maximum of ten) will be offered a fellowship and will be invited to sign an acceptance letter. Candidates will be expected to start the fellowship within two months of acceptance.
Further information about the selection process can be found in the "Call text" and the "Guide for Applicants".
Redress procedure
The redress procedure may be submitted by a candidate after the communication on his/her application ineligibility or upon reception of the feedback on the outcome of the evaluation, if she/he thinks that there has been a shortcoming in the way a proposal has been evaluated.
The redress procedure is not meant to call into question the scientific judgement made by the Selection Committee; it will look into procedural shortcomings and into factual errors. The request for redress will be raised within 20 days from receiving the related communication. A Redress Procedure Committee will examine all such complaints and does not itself evaluate the proposal. The Board may recommend the evaluation or the re-evaluation of the proposal. A reply will be sent to the complainants not later than one month after the deadline for redress request.