CNIC-Guest
Wireless network for guests
This Wi-Fi network allows anyone to connect to the Internet from the center facilities, but in order to do so they must be invited or validated.
Once the device is connected to this guest network any request to an external page will redirect to a website where the user must be identified in order to be able to use this service.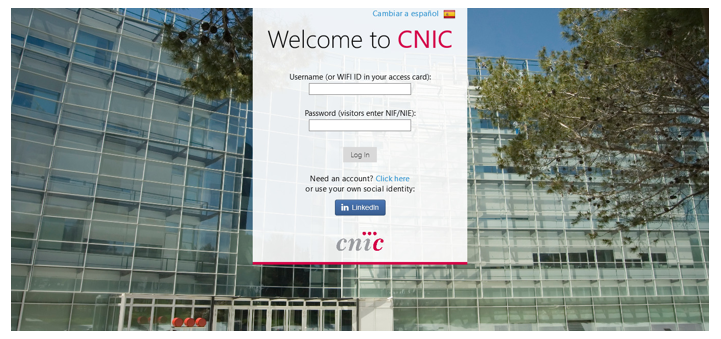 The user may obtain a username and password by any of the following means:
With the access card identifier and the DNI/NIE/Passport.
Linkedln.
With the e-mail address of a CNIC host that will validate your ID and receive your Wi-Fi network credentials. The CNIC host is responsible for the use of the Centre's Internet service by its guest.
With your mobile phone number, receiving the Wi-Fi network credentials by SMS.