Predoctoral Program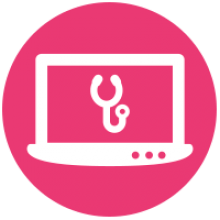 Aim
The PREDOCTORAL Program provides a common framework for all researchers at the CNIC who are working towards a doctoral degree. All predoctoral researchers are signed up to this program, independently of their funding source.
The aims of the program are as follows:
To ensure uniform quality of predoctoral training at the CNIC
To ensure fair and equal access of predoctoral researchers to training opportunities
Summary
This program provides funding for the following aspects of postgraduate training, if and when these are not covered by the external funding award:
Cost of the University fees related to the Predoctoral Program and the printing of the thesis.
Accident insurance.
---
Programas relacionados
---
FPI-SO
Predoctoral Contracts Severo Ochoa at CNIC
Intended for Applicants from all nationalities holding a Master's degree in Biomedical Sciences and an academic record with average grade over 7.5 (out of 10)
An excellent academic record and previous research experience during their undergraduate period will be valued very positively.
Authorship of publications in indexed journals will valued positively.
Candidates must have a solid working knowledge of English
Content Predoctoral contract at CNIC
Venue CNIC laboratories
Duration Four year predoctoral contract
Annual call September
---
Doctorate INPhINIT Incoming Severo Ochoa Program
Research project leading to a doctoral thesis
Call opening 08/11/2021
Call deadline 27/01/2022
Pre-selection of candidates 11/04/2022
Oral interview 24, 25, 26/05/2022
Final results 08/06/2022
Research centre- fellow agreement 08-30 junio 2022
Start date of fellowships Sept-Nov 2022