El CNIC líder en proyectos de investigación españoles en el Programa Horizonte 2020
El Centro Nacional de Investigaciones Cardiovasculares ocupa el primer puesto entre las entidades españolas más destacadas que participan en el Reto social 1: Salud, Cambio demográfico y bienestar, englobado dentro del Programa Horizonte 2020
El objetivo principal de este reto es la "salud a lo largo de la vida y el bienestar de todos, unos sistemas sanitarios y asistenciales de alta calidad y económicamente sostenibles, y oportunidades para generar nuevos puestos de trabajo y crecimiento, efectuando así una importante contribución a Europa 2020". Por ello, cuenta con un presupuesto de 7.257 millones de euros para 2014-2020.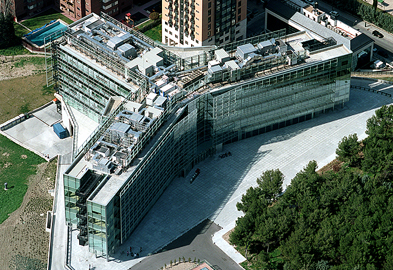 De acuerdo con los datos del CDTI, España es el cuarto país por retorno, por detrás de Reino Unido, Holanda y Alemania. En concreto, la subvención que ha obtenido nuestro país es de 51,1 millones de €, de los que el CNIC ha recibido 2.843.711 €, repartidos en tres proyectos, uno de ellos liderado por investigadores del centro: 1) 'SECURE: Secondary prevention of Cardiovascular disease in the elderly trial', liderado por el Dr. Valentín Fuster y el Dr. José María Castellano Vázquez, y que ha contado con un retorno de 2.003.449€; 2) 'APERIM: Advanced bioinformatics platform for PERsonalised cáncer', con 185.262,5 €, y dirigido por la Dra. Fátima Sánchez Cabo, y 3) 'PROCROP: Professional cross-priming for ovary and prostate cancer', que ha contado con 655.000 € y coordina el Dr. David Sancho Madrid.
Además, los centros españoles han participado en 61 de las 114 actividades financiadas y han liderado 17 proyectos. El Dr. Valentín Fuster y el Dr. José María Castellano Vázquez son los líderes del proyecto SECURE, un estudio que evalúa la eficacia de la primera polipíldora aprobada en Europa para la prevención secundaria cardiovascular, desarrollada por investigadores del Centro Nacional de Investigaciones Cardiovasculares (CNIC) en colaboración con la empresa farmacéutica Ferrer, en 3.200 pacientes de siete países europeos (incluido España) que han tenido un primer evento cardiovascular y con una edad superior a 65 años. Los participantes serán divididos aleatoriamente en dos grupos, uno de los cuáles seguirá el tratamiento estándar (con los tres fármacos por separado) y, el otro, recibirá la polipíldora.
El documento también muestra que las asociaciones de investigación y los centros públicos de investigación son las entidades que mayor financiación han recibido en el Reto social 1: Salud, Cambio demográfico y bienestar, englobado dentro del Programa Horizonte 2020.