The CNIC one of the four Leading Cardiovascular Research Centers in Europe at the 2020 European Congress of Cardiology
About the CNIC
Research
Training
Careers
Publications
Press room
CNIC Pulse
Newsletter
The CNIC was one of four leading cardiovascular research centers in Europe featured in a live session within the official program of the European Society of Cardiology and its annual scientific meeting, ESC Congress 2020. The online meeting took place from 29 August to 1 September and attracted a record 115,000 registered delegates from a record 211 countries.
The other three featured centers, besides the CNIC, within this Leading Cardiovascular Research Centers in Europe series are the Oxford University, the Karolinska Institut in Stockholm and the Medical Center Hamburg-Eppendorf (UKE) in Hamburg.
The session included this video in which Valentín Fuster, CNIC Director General, Borja Ibáñez, CNIC Director of Clinical Research and Silvia Priori, CNIC Professor and Vice President of the European Society of Cardiology tour the cardiologists around the CNIC, its research and its training opportunities within the European cardiology context. You can watch the video from this link: CNIC in ESC.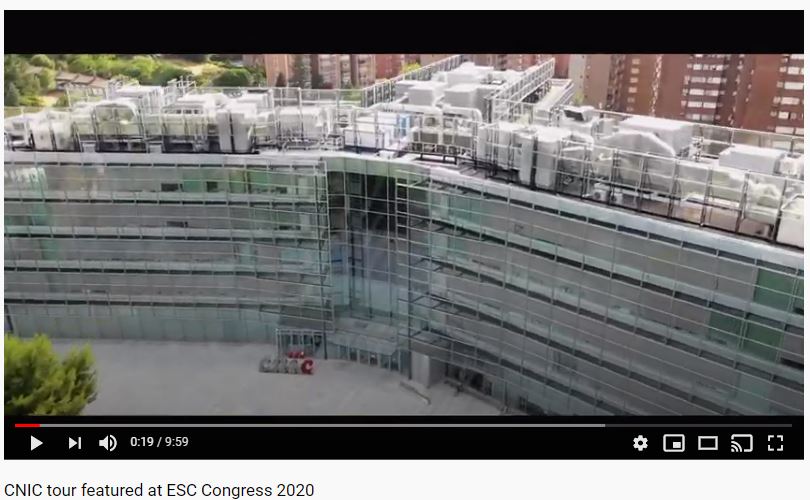 //www.youtube.com/watch?v=MhSQREQm-ls&feature=youtu.be