CNIC Internship Program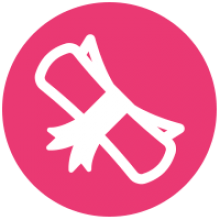 Undergraduate Students, Masters Students
Program Objectives
Through its Internship Program, the Centro Nacional de Investigaciones Cardiovasculares (CNIC) offers practical training periods in cardiovascular research to undergraduate and postgraduate students, including Erasmus interships, Trabajo Fin de Grado (TFG) or Degree´s Thesis and Trabajo Fin de Máster (TFM) or Master´s Thesis. All internships are to be carried out in CNIC laboratories.
General Conditions

According to Royal Decree RD 592/2014, the CNIC must secure a formal Agreement on Educational Cooperation with the University at which the student is registered. The CNIC Internship Program contemplates two types of internship:
Curricular. Internships forming part of the student's programmed academic curriculum.
Extracurricular.Internships undertaken as a voluntary option during the student's training period, and not forming part of the programmed academic curriculum.
The list of active agreements between the CNIC and universities is available on the Agreements with Universities section.
Enquiries: programa_formacion

cnic.es.