SEC-CNIC Cardiojoven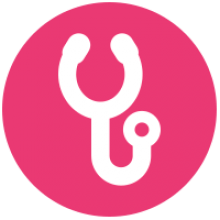 La Sociedad Española de Cardiología (SEC) y el Centro Nacional de Investigaciones Cardiovasculares Carlos III (CNIC) ponen en marcha una segunda convocatoria del Programa CARDIOJOVEN SEC-CNIC con el objetivo de fomentar la investigación traslacional de calidad en el área cardiovascular en los centros del Sistema Nacional de Salud. El programa consiste en un contrato laboral para cardiólogos con vocación investigadora con una oferta formativa teórico-práctica complementaria.
Objetivo
a) Crear un perfil de cardiólogo-investigador de calidad: el propósito de este Programa es ofrecer una formación del más alto nivel en metodología de la investigación clínica, incluyendo análisis estadístico, epidemiologia, ensayos clínicos, técnicas de investigación básica utilizadas en biomedicina cardiovascular. Esta oferta va dirigida a cardiólogos que pretendan desarrollar una labor de excelencia, clínica e investigadora, en cualquier centro del Sistema Nacional de Salud.
b) Formación internacional acreditada: El Programa incluye la realización de un Máster impartido por la prestigiosa "London School of Hygiene and Tropical Medicine (LSHTM)" (90 créditos ECTS). El programa a cursar el primer año será un "Master en Epidemiología con formación complementaria en Ensayos Clínicos y Estadística Médica", aunque en función del perfil de candidato y tras una discusión conjunta SEC-CNIC-LSHTM-candidato, podrá elegirse otro master diferente de la misma área de conocimiento.
Más información: programa_formacion

cnic.es.