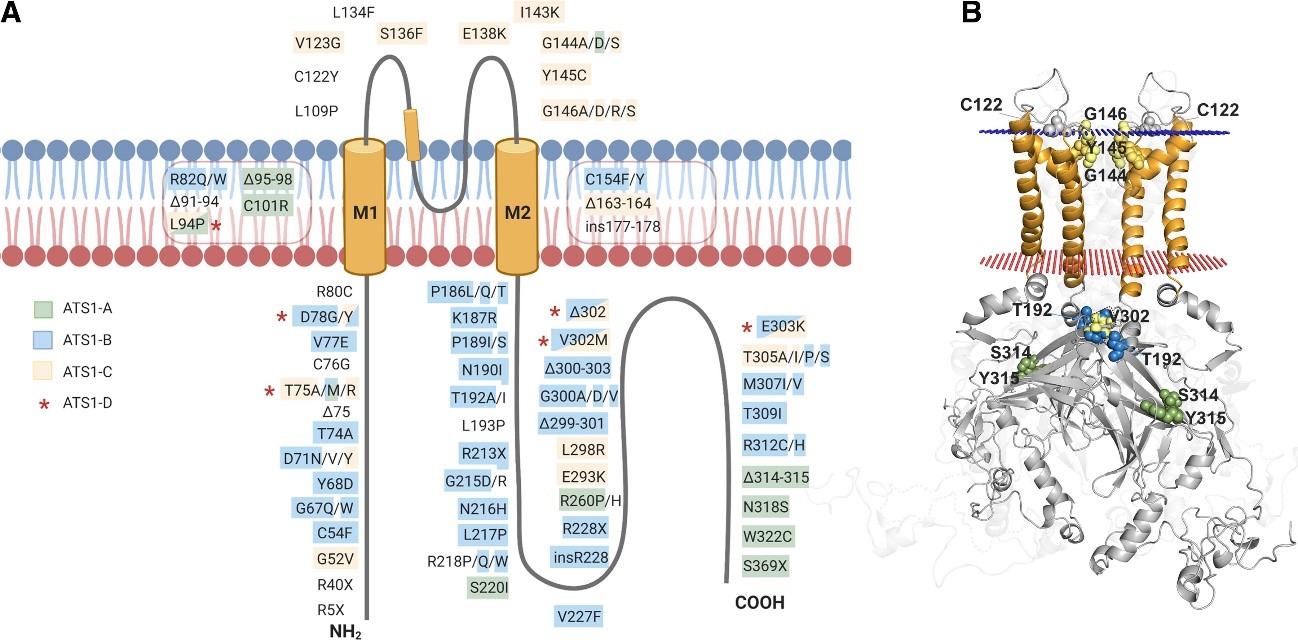 Mutations associated with ATS1 are shown throughout the Kir2.1 structure. (A) In a simplified monomeric way,
mutations are marked and highlighted in different colors according to the kind of resulting alteration. (B) Kir2.1 with punctual
residues highlighted on the dimeric structure (the rest of monomers are discarded to facilitate visualization).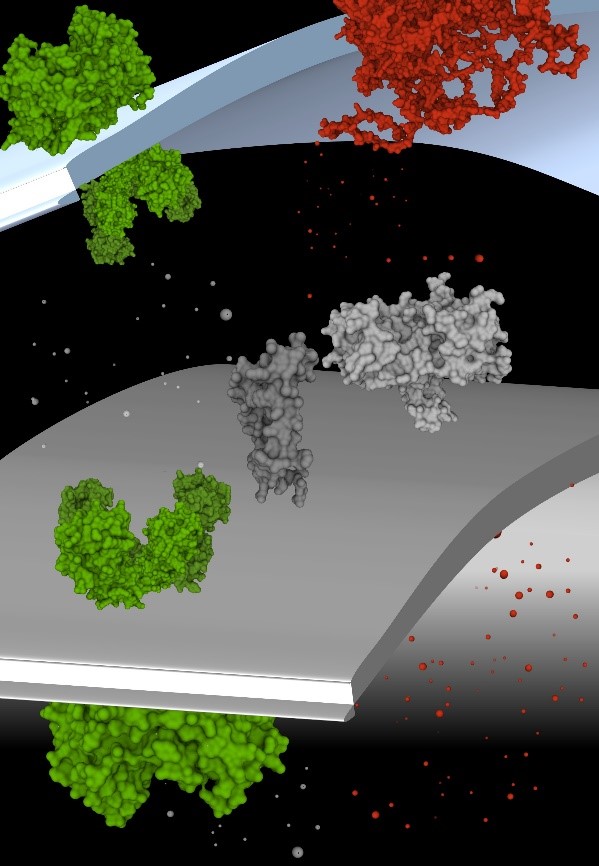 Kir2.1 potassium channels are localized in both plasma membrane and sarcoplasmic reticulum of cardiac and muscle cells 
in different animal species, indicating they are conserved and have ubiquitous relevant functions in cells.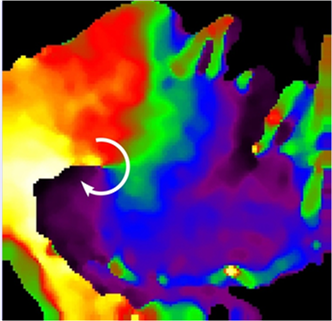 A rotor organizing atrial fibrillation in a sheep heart.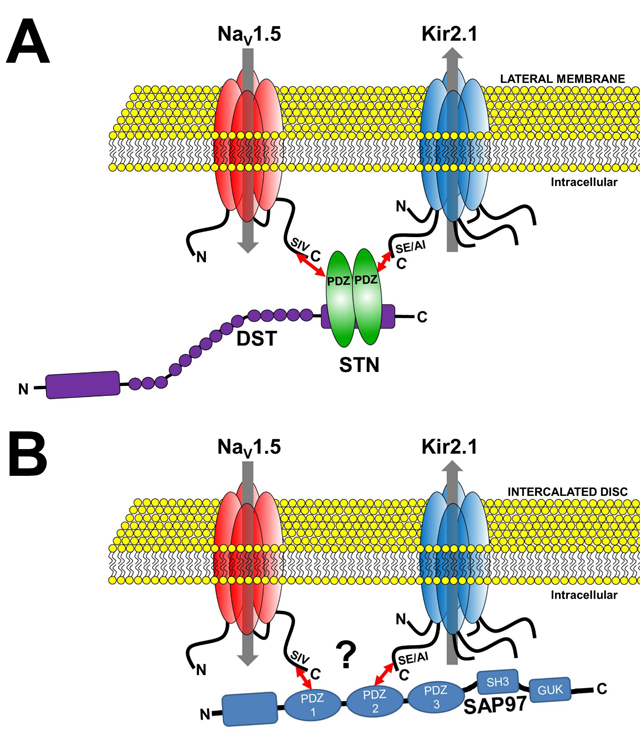 Channelosomes formed by NaV1.5 and Kir2.1 at different membrane microdomains of the cardiomyocyte. A.
The NaV1.5-syntrophin-Kir2.1 channelosome. B. The NaV1.5-SAP97-Kir2.1 channelosome.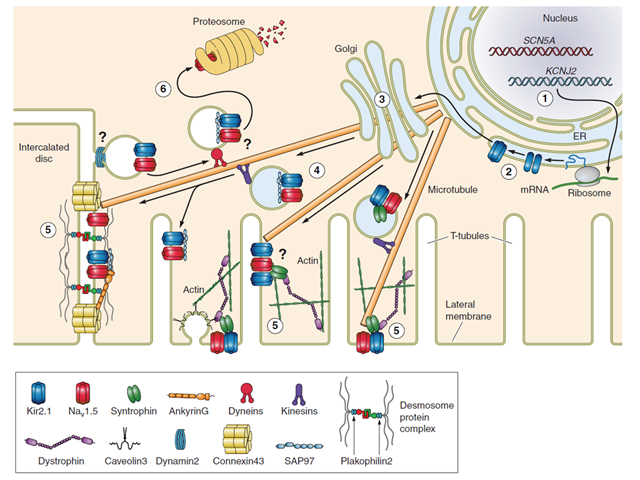 Molecular partners of trafficking and localization of NaV1.5 and Kir2.1 in the cardiac myocyte. 1, transcription; 2, translation; 3, Golgi-mediated glycosylation; 4, vesicular trafficking; 5, compartmental localization and function; 6, retrograde vesicular trafficking, protein degradation, and recycling. Evidence supports interaction at the membrane through SAP97, syntrophin and AP1.2