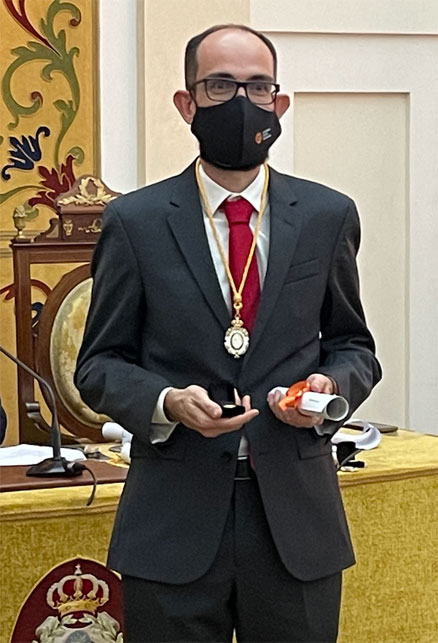 November 2021. Jorge is appointed to the Spanish Young Academy.
Link to the video of the ceremony.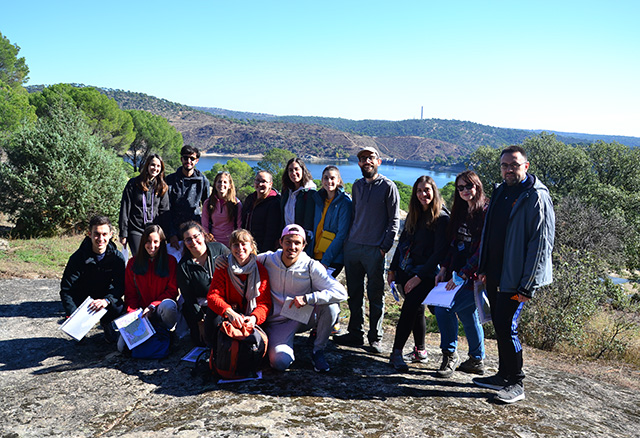 October 2021. A very much deserved lab celebration outing!
Now we know how to use a map and a compass.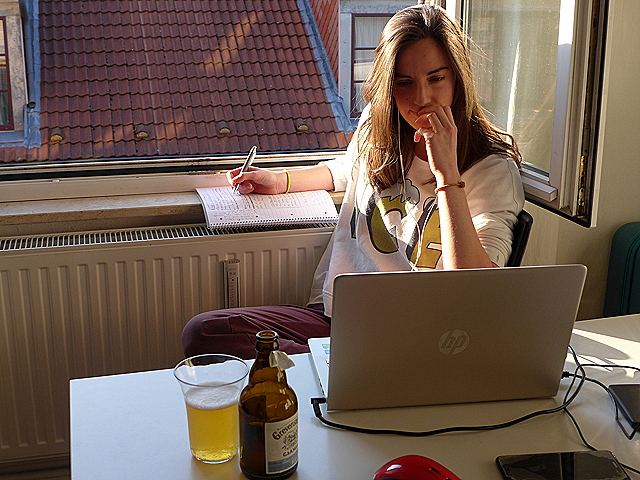 April 2020. Productive confinement of Inés in Hamburg, Germany.
Tele-work at its best! (Photo by Ulrike Schaz)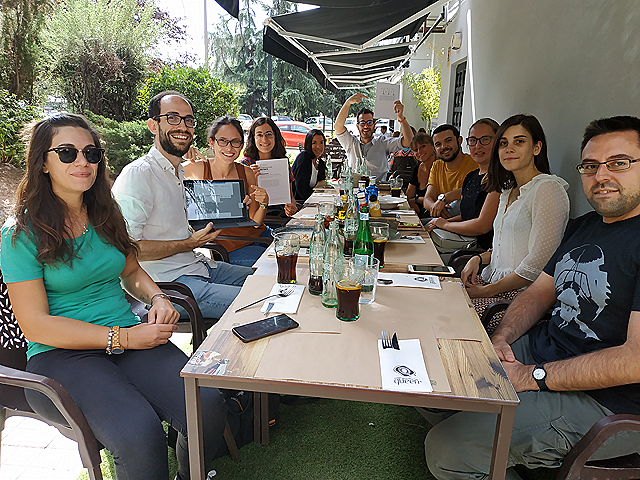 October 2019. A long overdue celebration of Carol and Carmen's paper!
The Monte-Carlo procedure was also invited.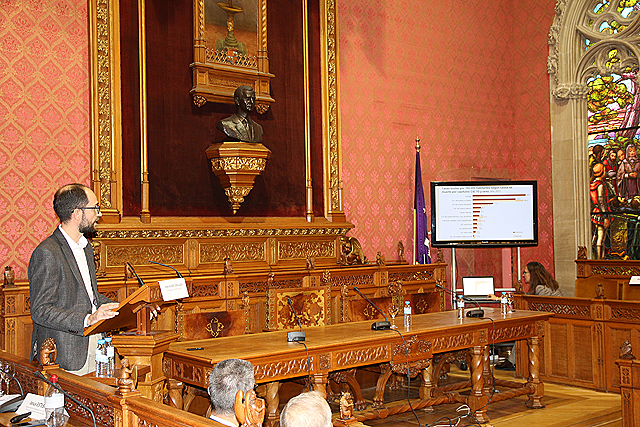 November 2019. Celebrating the Day of Chemistry in beautiful Palma de Mallorca.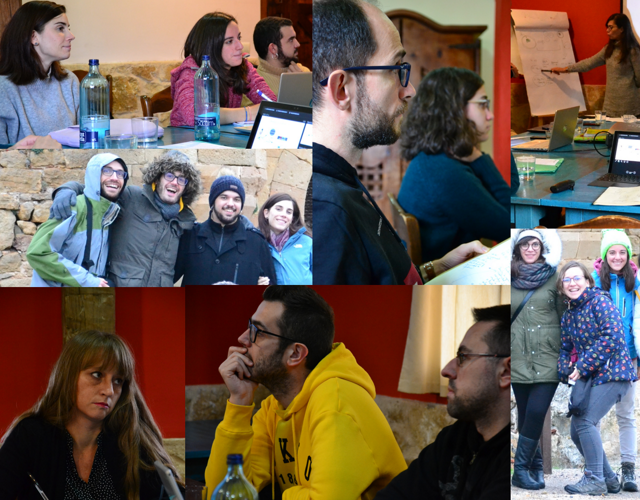 November 2019. Gallegos (Segovia), near Guadarrama National Park.
Keeping up with good traditions: science, fresh air (real fresh this time) and fun.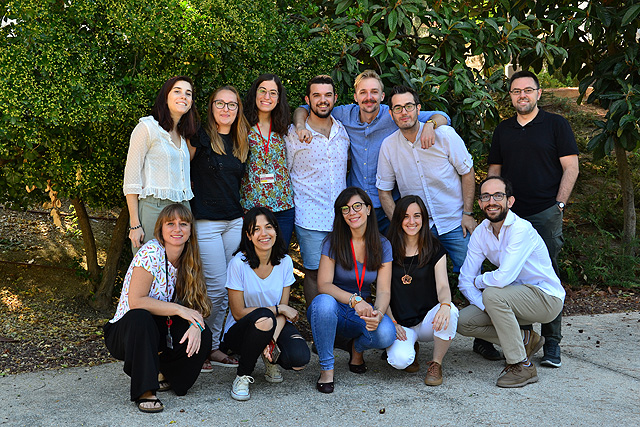 July 2019. Summer 2019 photo group at CNIC's campus.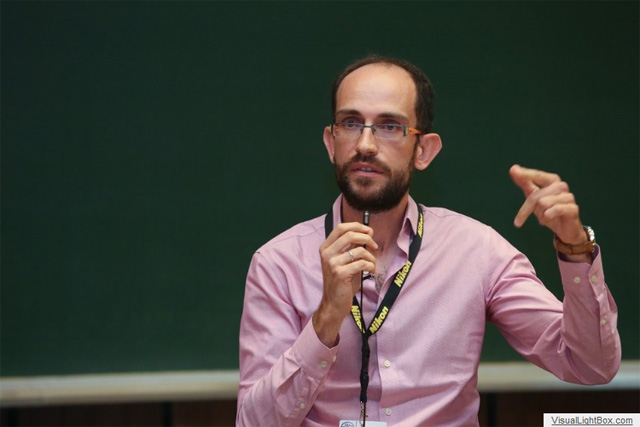 September 2018. Talking about how to functionally classify genetic variants associated
with hypertrophic cardiomyopathy at the EMC2018 Meeting in Budapest.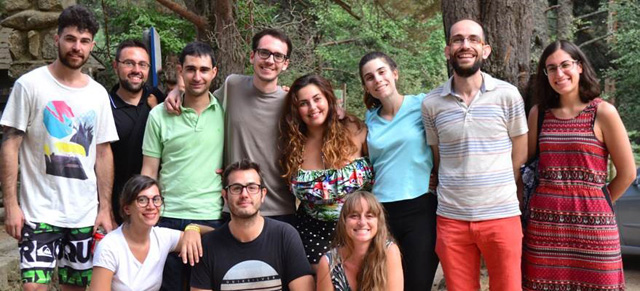 August 2018. Summer day trip to our beloved natural swimming pools at Cercedilla with cicerone students.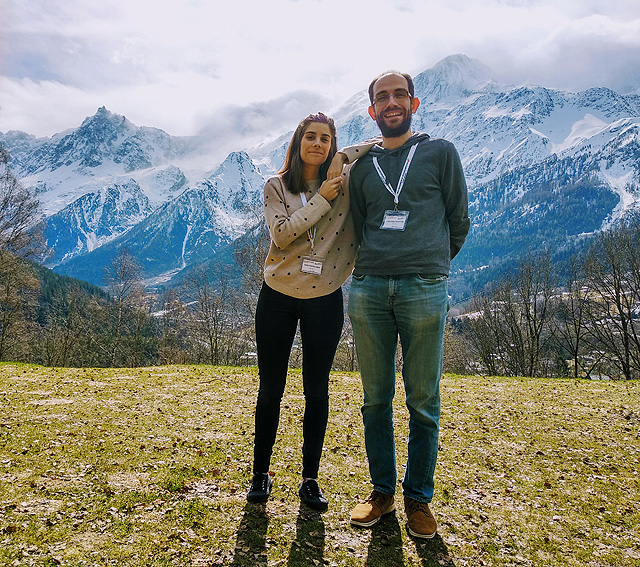 April 2018. Alpine Science: Enjoying the Mechanobiology of Polarized Cells Summer School organized by ITN-BIOPOL.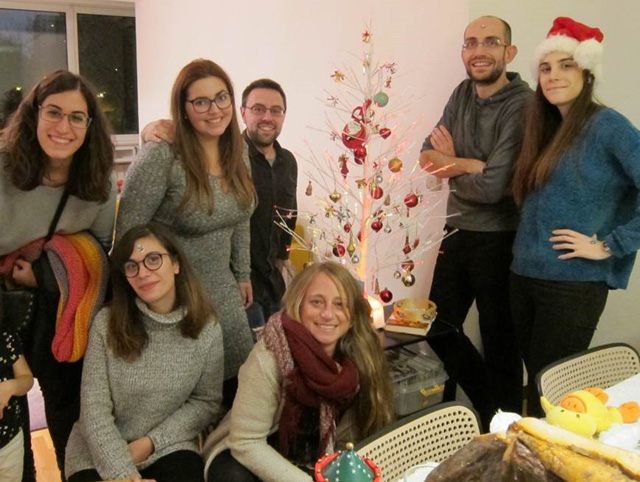 December 2017. Celebrating winter break at Jorge's place.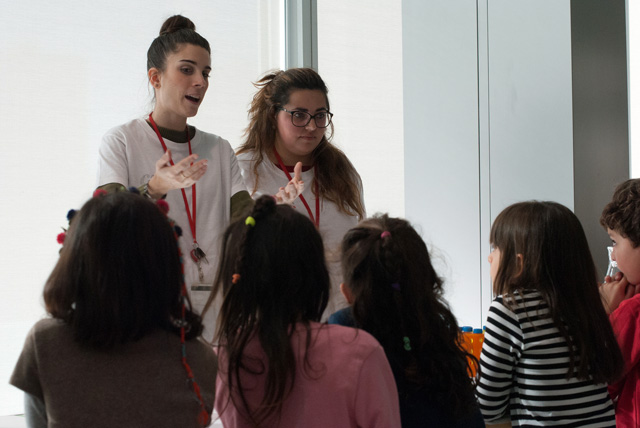 November 2017. Carla and Natalia explaining how photosynthesis
works to young kids at Madrid's Science week.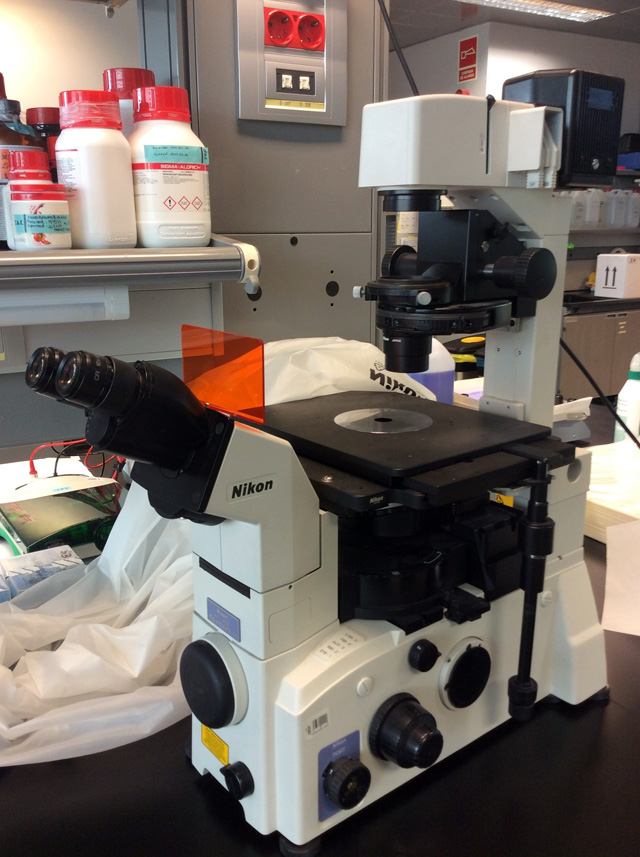 October 2017. Getting ready for assembling a single-molecule
magnetic tweezers setup to pull proteins at low forces.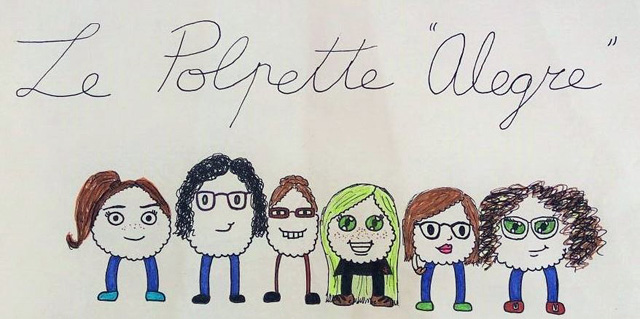 May 2017. Inquisitive polpette. Who is who?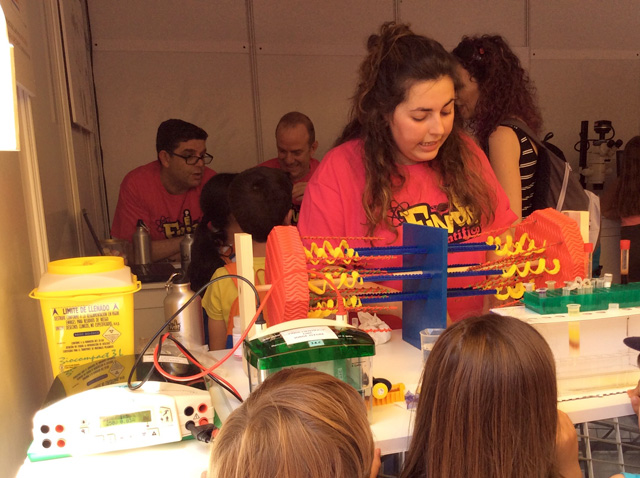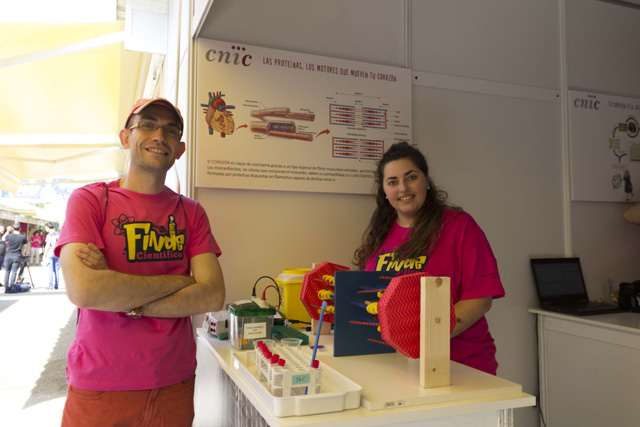 May 2017. We participate in the science fair organized by FECYT.
Take a second to admire our handcrafted sarcomere designed by Natalia. Titin is definitely a molecular spring!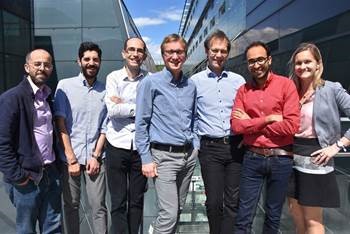 May 2017. Group photo from the kick off meeting of our ERA-CVD coordinated project Minotaur in Graz, Austria.
We're working hard to find effective therapies for heart failure.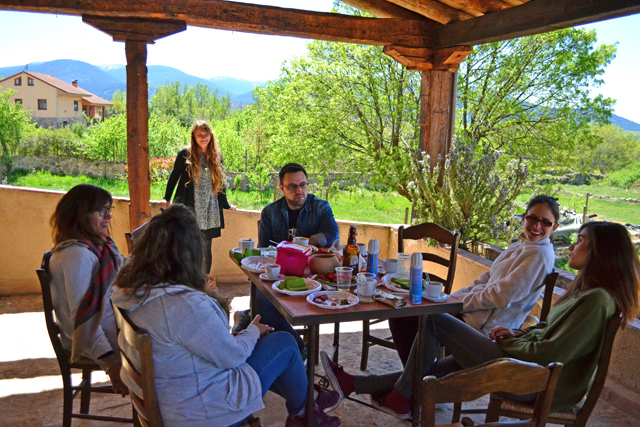 April 2017. Gallegos (Segovia), near Guadarrama National Park.
A good combination of science, food and fresh air!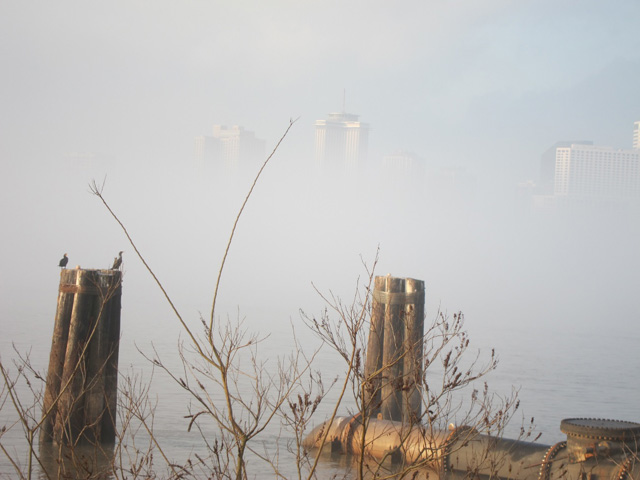 February 2017. A great experience at the Biophysical Society Meeting (New Orleans, US, the city is behind the mist over the Mississippi).
Our contribution "NANOMECHANICAL PHENOTYPES IN HYPERTROPHIC CARDIOMYOPATHY CAUSED BY MISSENSE MUTATIONS IN CARDIAC MYOSIN-BINDING PROTEIN C" was selected for oral presentation.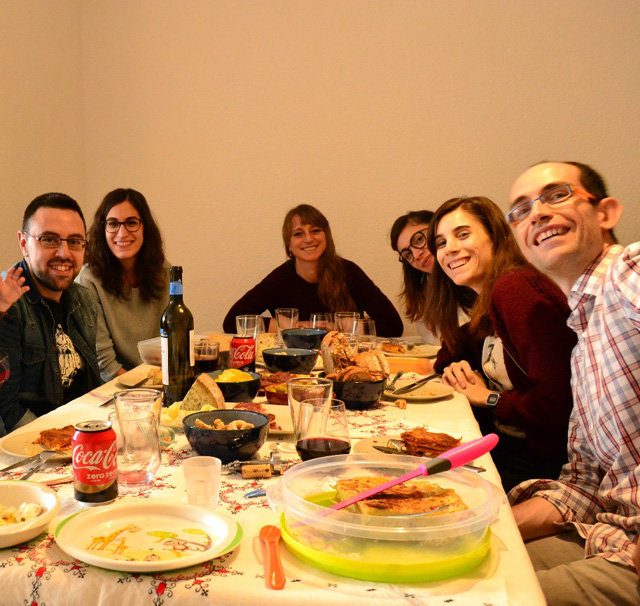 December 2016. Celebrating winter break over good food and drinks.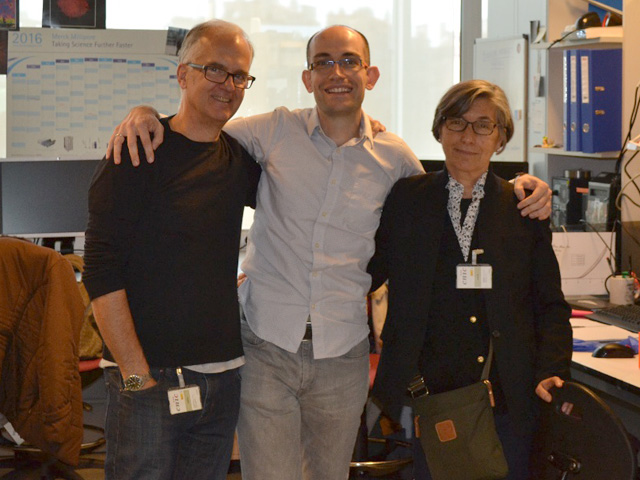 November 2016. Good friends and mentors Julio Fernández and Carmelu Badilla visited the lab while participating in the VI CNIC Conference "Mechanical Forces in Physiology and Disease".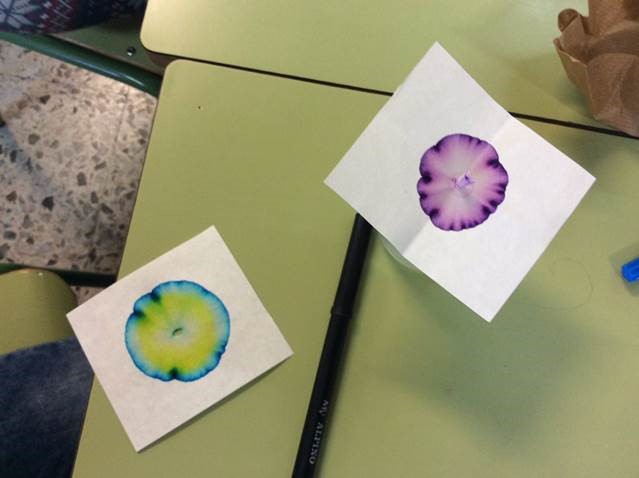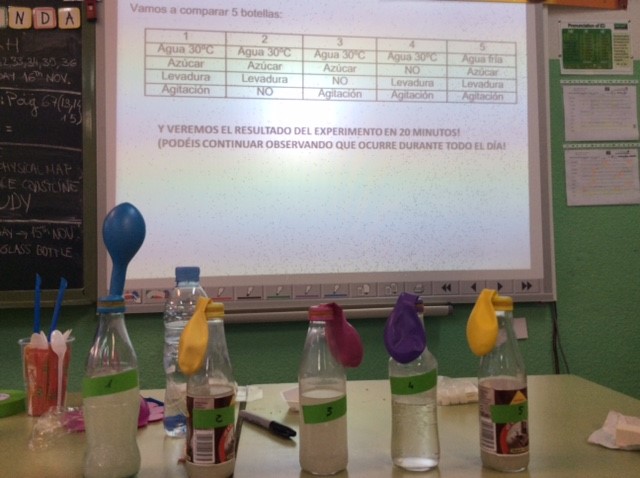 November 2016. We participated in several activities of Madrid's Science Week.
We saw fermentation in action and chromatography at local school CEIP Tagore.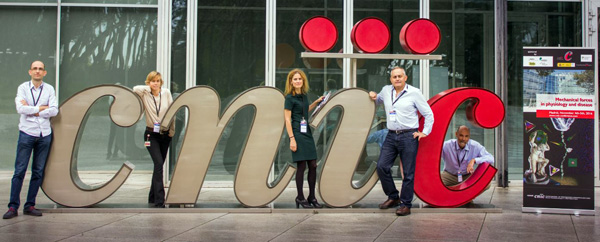 November 2016. The organizers of the VI CNIC conference
"Mechanical Forces in Physiology and Disease".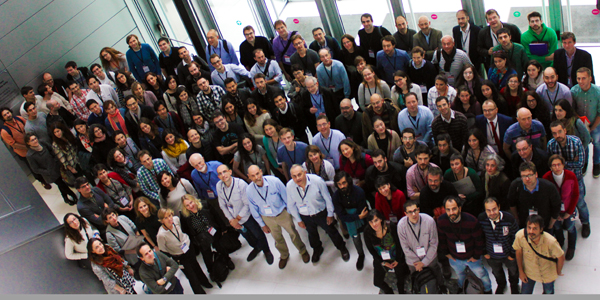 November 2016. Group photo of the VI CNIC conference
"Mechanical Forces in Physiology and Disease".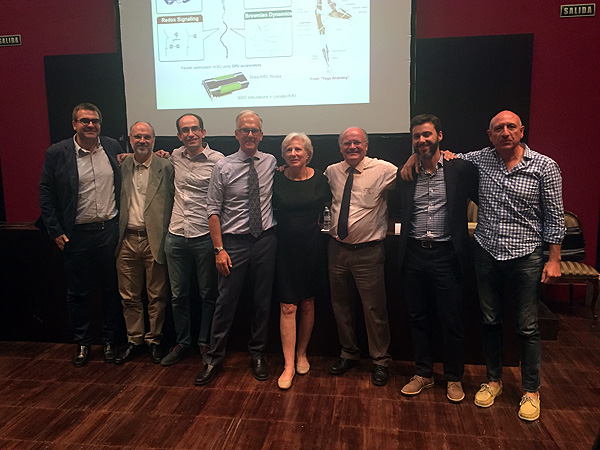 September 2016. Julio Fernández accepts from Carmen Negrín the award "Juan Negrín" from his achievements in the field of single-molecule protein mechanics. A bunch of Julio's friends met together at the Spanish Physiological Society conference in Zaragoza to celebrate.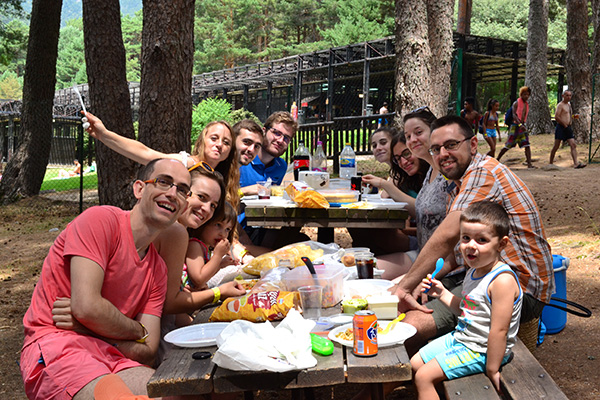 July 2016. Lab trip to the natural swimming pools at Cercedilla.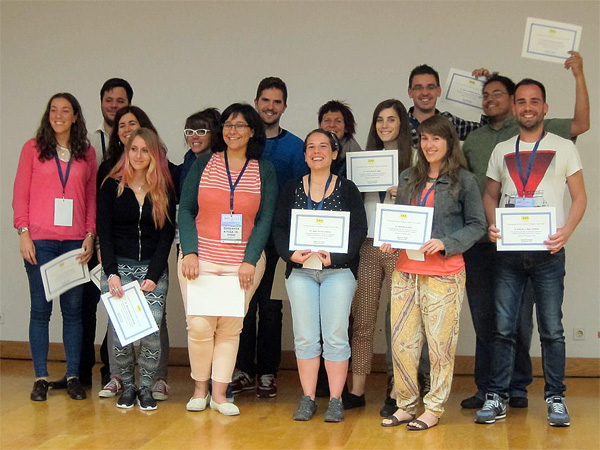 June 2016. International Iberian Biophysics Conference (Porto, Portugal).
Carla receives a travel fellowship from the SBE.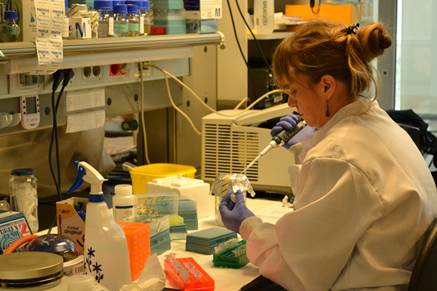 February 2016. Diana on the bench

January 2016. A simple experimental design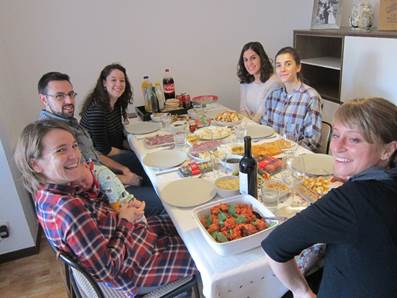 December 2015. Celebrating Christmas break

August 2015. Failed strategy to get a decent group photo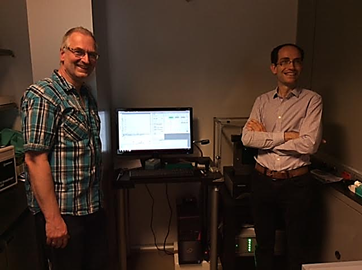 April 2015. Jürgen Hollow setting up our Atomic Force Microscope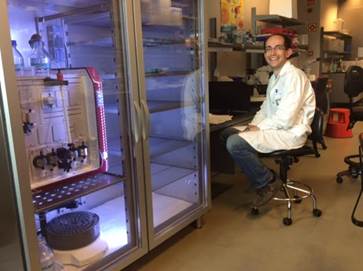 April 2015. Jorge pretending he's purifying a protein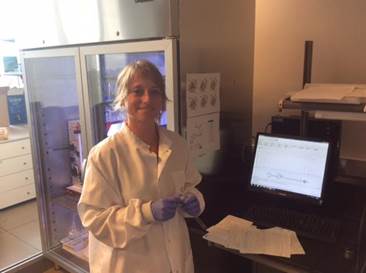 April 2015. Diana enjoying the new FPLC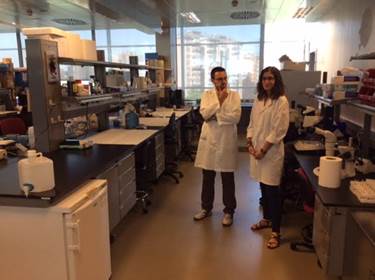 July 2014: Carmen and Elías having second thoughts about whether setting up a lab is a good idea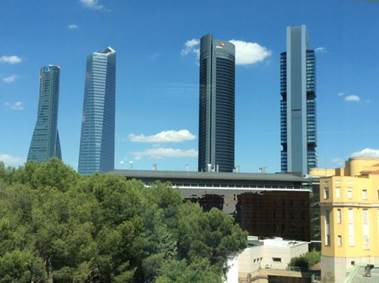 June 2014. View from Jorge's office – NY homesick?